Hello my dear friends, may I ask how did you spend your Christmas Eve & Day?! Well, I sure hope you all had as much fun & joy as I had on my Christmas Eve & Day.
My hubby Dear & I had a very wonderful Christmas Eve spent at our home with my long-time very close buddy of 24 years since School days – Cheryl, or "Ah Sian" as we always call, having a simple meal of home-cooked Pasta, with Lychee & Longan Fruits Dessert.
Here's a picture of Ah Sian, taken while she was travelling in Israel. And guess what, the wool Sweater she's wearing caught me by SURPRISE cos that's the same Sweater which I bought in Geelong, Victoria Australia, & often wore it there during my uni days, 11 long years ago!!

Well, Ah Sian has just come back from her travelling in Israel & she was really nice to have got me some beautiful gifts for Christmas - here below is a pretty Turquoise colored Flower Ring :

And 2 beautiful Souvenir Magnets from Israel – adding to my World Souvenir Magnets Collection :

Holly Land of the Bible Souvenir Magnet from Israel :

3-D Poly Resin Jerusalem Castles, Mosques & Temples Souvenir Magnet :

Ah Sian also brought me Souvenir Magnets which her Mom got me while travelling in Vietnam recently with her Dad - A very brightly Hot Pink colored Pair of Vietnamese Doll Couple Souvenir Magnets, though the picture I took of them below doesn't quite show their exact beautiful striking Hot Pink color :

Another pretty Vietnamese Souvenir Magnet with 2 local Vietnamese Ladies – & I was telling Ah Sian they're actually SHE & ME heheh :

Dear & I spent the night of Christmas Eve dining & chatting with Ah Sian & we all had a great time together – & how very blessed I feel to have such an amazing close lifelong friend like Ah Sian in my world, besides of course having my dearest hubby Dear by my side to share my life with!
And on Christmas Day, it was Dear & my Date day, as usual as almost all every weekends or public holidays even since after we got married.

And before we left home, I gave Dear the following most special glittering full of Bears with Wings & Presents, Stars & Hearts & Balloons & dangling colored round beads Christmas Tree Card which I got from Chiang Mai last Dec - isn't it so sweet so sweet :

And cos there isn't any space for wordings on the Christmas Tree Card, I made Dear the below Heart-shaped Card on which I wrote – the color so as to match the above Tree Card heheh :

And off we later went on our Dating – first having lunch & shopping then watching the comedy & love story Movie "YES Man' starring Jim Carrey – here're our Golden Village Movie Tickets :
"YES Man" is a movie based on the True Story of Carl Allen (Jim Carrey) always saying "NO" to everything in his dull life & as a worker at a Bank. One day, Carl met an old friend & was challenged to say "YES" to everything that came his way in life……..till a string of events Funny & Good & Bad started happening to him to the extent that he learned that he had to say "YES" only if he really meant to, from his heart.
And well, I've never really liked Jim Carrey much except in his past Movie "Bruce Almighty", but he's always been Dear's favourite actor as Dear loves Comedies & very naturally, Comedians. But this latest Movie "YES Man" of Jim Carey is a good one which I enjoyed cos it showed the more charming, sensitive & sensible sides of him, & with the love storylines in-between, I'll say it was a pretty beautiful Movie for Christmas Day :

It was then time for Dinner straight after our Movie – & Dear & I decided to try out the pretty new Eatery – "Xin Wang Hong Kong Cafe" in Plaza Singapura, Singapore :

The Menu of Xin Wang Hong Kong Cafe :

Desserts Menu :

Dim Sums Menu :

Soups, Sandwiches, Burgers & Snacks Menu :

Vegetables & Dishes Menu :

Pasta & Western Hong Kong Style Menu :

Drinks Menu :

We've now ordered our food & here're Xin Wang Serviettes & traditioal Rooster-designed plastic Plates :

Our food came pretty soon afterwards & here's our steaming hot Special Shrimp Har Gao in Bamboo Container – very fresh & yummy!

And here's our very fragrant & tasty Sticky Rice in Lotus Leaf contained in Bamboo Container too – lots of diced Chicken & Muchrooms wrapped within the Rice & they were very well prepared, steaming hot & delicious!!

Next came our French Toast in Hong Kong Style topped with a pretty thick slice of Butter with Sweet Honey spread – it was very freshly toasted – crispy on the outside yet soft inside & full of fragrance – simply superb!!

Then came our Lychee Ice Blend with Lychee Fruits - cool & very refreshing!! 

And here's our very crispily deep-fried Prawn Paste Chicken which were really tasty!!

Now, here's ME with our plate of Pork Chop with French Fries – Hong Kong Style, with Egg, Baked Beans, Tomato & Cucumber :

Look at the thickness of the Pork Chops – they were very juicy & tender in the inside & they were very very good believe ME!!

Heheh now see ME smiling blissfully with our in-house Specialty Dessert - the huge tall Mango Snow Ice piled high up & topped with a big scoop of Mango Ice Cream……..hmm………….

The Mango Snow Ice was fine & very chilling, the Ice Cream really nice, even the tiny Yellow colored cubed Jellies & diced Mangoes were very yummy this was Dear's most favourite part of our dining haha!!

Well, did you notice the Pendant I was wearing above? Here're close-up views of it, though my photos do not really portray very good images of the real beauty of the White Gold Diamonds Christmas Bell - it's got 2 big & 3 very much smaller plus 13 tiny Diamonds, & they're supposed to be much more shinier & glittering & beautiful :

This's probably my most precious White Gold Diamonds Pendant which was one of my Wedding Gifts from my eldest Sister back in 2002. This Pendant has been with my eldest Sister for many years, & it was all my Sisters & my favourite piece. And when my eldest Sister decided to give it to me on my Wedding day cos I was the youngest among all of us, & guess she dotes on me the most, all my other 3 Sisters were so mad & jealous haha!! And well, this Christmas Bell Pendant's become my most beloved piece, & I've never failed to put it on every Christmas ever since :

Well, when we were home from our Christmas Date, Dear gave me yet another surprise – a loveliest PINKY Christmas Card with Pink Flowers with Pink shining Beads - HO HO Dear knows I love PINK & specially chose this pretty Card for me - he's forever so sweet so sweet!!! 

And being ME just being ME who loves Cards & has a huge Collection todate, I gave Dear another really cool Christmas Card :

And to Dear's utmost surprise, as usual cos I always give him surprises, I topped the above Christmas Card with an extra following most unique & amusing Christmas Chocolate Calendar, specially for him for Supper!!

This made-in Germany Christmas Chocolate Calendar comes with 26 Numbers & each No consists of a piece of Chocolate underneath it :

And it was a piece of Car-shaped Chocolate under No 1 as Dear flipped open the Calendar :

And a piece of face-shaped wearing Christmas Hat Chocolate under No 2 :

And a piece of Bell-shaped Chocolate under No 3 - Ho Ho Dear & I had so much fun opening the Numbers & guessing what laid underneath them haha!! And trust me the German Chocolates were pretty yummy too!!

Now, I've more Christmas gifts than I ever asked for this year - Souvenir Magnets all the way from Western Australia which Mom got me in her recent Aussie Trip with Dad & my 4th Sister & her family – Mom knows I love Souvenir Magnets & never fail to bring some home for me to add onto my already large World Souvenir Magnets Collection!!

T-shirt with Thermometer Souvenir Magnet from Perth :

Haha what a great scenery on this T-shirt Souvenir Magnet, as I love Kangaroos & the Beach & Seashells!! And there's even an Aussie Flag which I love cos I love anything Austalian!!

Here's a colorful Birubi Aboriginal Souvenir Magnet – Birubi is an Aboriginal word meaning "Southern Cross" which is a constellation of stars, & culturally important to all Australians :

This Aboriginal Souvenir Magnet shows its traditional & contemporary Aboriginal Artwork depicting the Culture & Dreamings of the Aboriginal people over the last 40000 years, each Story & Dreaming featuring numerous Artwork styles influenced by geographical Tribal location & Aboriginal beliefs passed down by Elders over many Generations : 

The following is yet another cool Augusta Whale Souvenir Magnet – from Augusta (in Western Australia) which is popular for Whale-watching :

And here's a Handmade Kangaroo Wildflower Souvenir Magnet from Perth :

Such a unique & pretty Aussie Souvenir Magnet – something so special which I've never seen while travelling in Australia :

And here's another amazing Handmade Koala Wildflower Souvenir Magnet :

Heheh Mom knows I like Kangaroo & Koala so she got me the lovely pair, besides I love flowers too!! Thank You Thank You Mom I love you so very much!!

And here's an amazingly beautiful Western Australian Aboriginal Tote Bag with Artwork prints of the Australian Map, Emu, Kangaroos, Koala, Fish, Dolphin, Lizard, Turtle & Boomerangs for me from Mom too!! I absolutely adore it!!!

And below's another Christmas gift of mine from 4th Sister who brought Mom & Dad on this recent Western Australia Trip – Sweet Pea & Honeysuckle Luxury Bath Time Gift Set from Heathcote & Ivory, Perth :
The Luxury Bath Time Gift Set consists of a Sweet Pea & Honeysuckle Hand Soup, Shower Cream & Bath Fizz, & they were filled with sweet & romantic fragrances – most beautiful & lovely, & in my favourite PINK color too as Sis still remembers!!
And adding on my happiness for the festive season, I received yet another 2 more Souvenir Magnets from Dear's father who recently went on a 2-week solo tour to Germany - a retirement gift from his Boss – how cool!!
Here's my very extraordinary & precious Berlin Wall Stone Souvenir Magnet – dated 13/09/1961 to 9/11/1989 :

And a most exquisite German Beer Stein Souvenir Magnet from Berlin too :

And I've hereby included a Slideshow containing all my above photos specially for you :

Well, I hope you've enjoyed this post-Christmas story update of mine & taking this opportunity, I'd like to thank all of you out there who've been reading & supporting my Blog since I started it 7 months ago.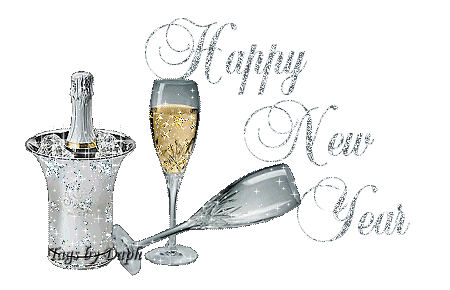 Thank you so much my dear friends & family – And whatever you may be doing on New Year's Eve & New Year's Day, here's wishing all of you a Very very Jolly Happy New Year filled with all kinds of Goodness & Sweetness all year round!!
CHEERS to the whole new world – HAPPY Holidays & HAPPY HAPPY NEW YEAR!!! I love you!!

Add this to :
Digg it
Save to Del.icio.us
Subscribe to My RSS feed