We're now approaching The Sleeping Beauty Castle inside Fantasyland of Hong Kong Disneyland!! See how zealously happy Dear was upon seeing the Disney Castle!!! Haha he was simply so so cute & charming!!!
And of course, here's ME posing happily…….& as lovingly as the gorgeous Castle :
It's always been Dear's & my dream to visit the Disneyland – & what a better day than our most special 6th Wedding Anniversary Day to visit our Fantasyland!!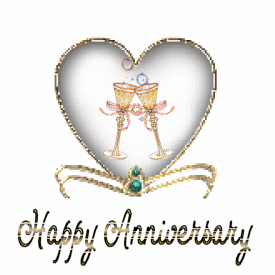 Hey, this Sleeping Beauty Castle did look familiar?!?! Had I seen it before!?!? Hey I knew this Castle very much before…..not from the popular Sleeping Beauty Fairytale storybook, but from something else I had in mind………..
Heheh YES from this below very precious most special huge Hong Kong Disneyland Castle Souvenir Magnet of mine which my beloved Mom got me some years ago! Haha I never knew this Castle Souvenir Magnet to be that of the famous Sleeping Beauty Castle till the day I was at the Hong Kong Disneyland!!
Hahah & The Sleeping Beauty Fairytale is but one of my most favourite childhood fairytale stories!!! Now, I'm loving this dearest Souvenir Magnet even more & I truely treasure it lots!!!
Thank you so much Mom for bringing this most lovely extraordinary replica of Sleeping Beauty Castle Souvenir Magnet home for me!!! Love you so much so much!! Maucks Maucks Mom!!!
Well, here's our very beautiful Sleeping Beauty Castle with Disney Characters Photo Frame which we bought from Fantasyland :
WOW, there're Peter Pan & Girlfriend Wendy Darling, Dumbo The Flying Elephant, Alladin & Princess Jasmine, Cinderalla, Snow White & Dwarf, Mulan & of course Sleeping Beauty, Mickey & Minnie, Bambi, Dalmatian, Simba, Pinocchio etc etc - HAHA both Dear & I loved the Frame at first sight!!
And now this out of the world prettiest Photo Frame with Dear & Myself taken at the Hong Kong Disneyland is sitting in our cosiest warmest hall of home in Singapore :
Now, I've yet another most beautiful Sleeping Beauty Castle Souvenir Magnet as shown below – & this came all the way from the Souvenir Store inside Neuschwanstein Castle – the very Inspiration for the Sleeping Beauty Castle in Disneyland – in the Bavarian Alps of Germany, where Dear & I visited during our Honeymoon back in 2002 following our Wedding!!
Neuschwanstein Castle Souvenir Magnet :
And I thought since I'm talking about the Sleeping Beauty Castle of Disneyland, I might as well show you some photos of my Honeymoon in the Neuschwanstein Castle in Germany
)
From my Europe Honeymoon Photo Album – here's a local Map of the Sleeping Beauty Castle – the Neuschwanstein Castle (or Royal Castle Schlafzimmer) – marked by the Asterix below :
Me seated prettity on the wooden log against the fresh beautiful greenery & German houses – haha I'd always wanted to do this & that day I did it heheh!! Well, I was at the foot of the Bavarian Mountain where the Neuschwanstein Castle stands :
And here's a Post Card of the most loveliest Sleeping Beauty Castle - the Neuschwanstein Castle :

Here's another photo of Me seated against the backdrop of the Bavarian Mountain where the Neuschwanstein Castle stands (pointed by the Arrow) :
Now you see Me standing beside the Bavarian Horse Carriage about to ride up to the Mountain top where the Neuschwanstein Castle is :
The 2 Neuschwanstein Castle Entry & Tour Tickets of Dear & I (costing 7 Euro each) - it was an English-guided Tour & it started at 2.30pm German time!!
This below photo shows the reverse side of the Entry & Tour Ticket :
And here's a close-up view of the majestic Neuschwanstein Castle on the Entry & Tour Ticket :

Our Horse Carriage ride up the Bavarian Mountain was a cool & most lovely one :
And here I'm standing infront of the Neuschwanstein Castle – In fact this Castle has appeared in several movies, & I'd very much liked to think myself as a beautiful Princess in modern days heheh!!!
The lovely Princess Me & Prince Charming Dear at the Neuschwanstein Castle in the Bavarian Alps of Germany :
Dear & I just outside the huge main Castle Gates waiting to enter into royalty :
And cos photography was not allowed inside the Neuschwanstein Castle, I could only show you some Post Cards of the grand royal Castle where most of the interior decorations, furnitures & ornaments are made of real GOLD!! And I can assure you – the Castle was truely magnificent!!!
Louis II of Bavaria – King Schloss Neusc, once lived inside the Neuschwanstein Castle & he loved Swans!! The King's got many Swan-designs & Swan-sculptures in his entire Castle – such as his Washing Basin in his royal Bedroom which is made in real gold, in the shape of a Swan.
King Schloss Neusc was also named Mad King Ludwig – He was never married & he was a very lonely man as could be felt in his Castle. He was later diagnosed to be mentally unsound, & was arrested & brought to a Mental Hospital – his Throne removed of him!! Sadly, before he reached his 40s, the King was discovered dead, together with his psychiatrist. Till now, nobody knows if the King committed suicide or was murdered. 
Well, hope you've enjoyed my Honeymoon photos of the Neuschwanstein Castle – the Sleeping Beauty Castle.
Before I leave you to fantasize in your dreamland, here's a Slideshow I made up of photos of The Sleeping Beauty Princess Aurora (or Briar Rose) & her Prince Charming, with the beautiful Disney Love Song "Once Upon A Dream" from The Sleeping Beauty Fairytale - Sweet DREAMS……….
Add this to :
Digg it
Save to Del.icio.us
Subscribe to My RSS feed